Defending Jacob
Tv Series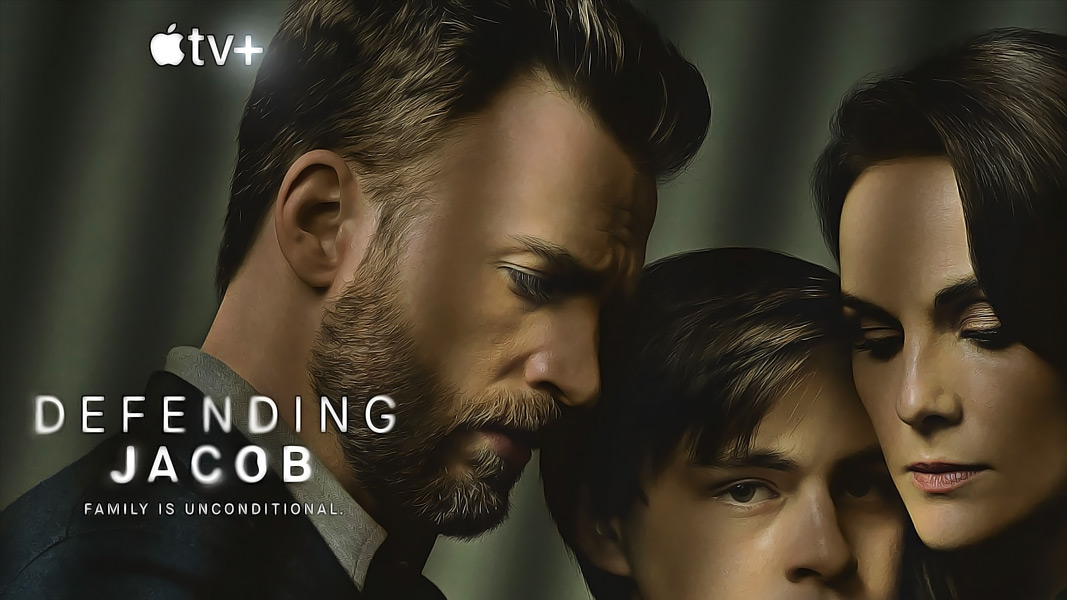 Storyline
The limited drama series is a gripping, character-driven thriller based on the 2012 New York Times best selling novel of the same name by William Landay. An assistant DA's world is shattered when his beloved son gets charged with murder.
Andy Barber has been an assistant district attorney in his suburban Massachusetts county for more than twenty years. He is respected in his community, tenacious in the courtroom, and happy at home with his wife, Laurie, and son, Jacob. But when a shocking crime shatters their New England town, Andy is blindsided by what happens next: His fourteen-year-old son is charged with the murder of a fellow student. Every parental instinct Andy has rallies to protect his boy. Jacob insists that he is innocent, and Andy believes him. Andy must. He's his father. But as damning facts and shocking revelations surface, as a marriage threatens to crumble and the trial intensifies, as the crisis reveals how little a father knows about his son, Andy will face a trial of his own - between loyalty and justice, between truth and allegation, between a past he's tried to bury and a future he cannot conceive.
For downloading the last episode of Defending Jacob please click on the link below and for download the rest of the episode please scroll down to find rest season and episodes.
Direct Download S01E08 Defending Jacob Tv Series
Genres
Language
Resolution
File Size
IMDB Rating
Next Episode!
Final Episode of Season 1
We provide these links to those who can't watch or buy the series from their source so please if you are able to watch and buy the series from their direct source go to their website and watch the series from the source to support their producer thanks for understanding.
We try our best to put highest quality with low size in MKV file extension.
Note : We don't provide subtitle for this series for downloading the subtitle please go to this link

Screencaps